OUR VISION
To be a global player in field Fishmeal, Fish Oil and Fish soluble with a commitment to provide safe & quality product through responsible sourcing, environmental and social values.
OUR MISSION
To produce quality fishmeal, fish oil and fish soluble through efficient and innovative production processes in environmental and socio-economic environment.
To control & monitor the quality & origin of the fish by constant monitoring & measurement at landing stations and in Factory in order to deal with the challenges arising from global environmental changes.
To develop, nurture and empower the human capital to leverage its full potential.
To extend wholehearted support to nearby society by way creating opportunities to do business within the decided framework of RFM.
OUR ETHICS
Raj Fishmeal and Oil Company, is committed to improve transparency and raise standards. The company is much concerned about labour and human rights and hence is very much against human trafficking, labour abuses, child labour, debt bondage, forced labour, migrant workers, and slavery, across and anywhere in the whole supply chain from source to Clients reach.



We compile with all required certifications and standards, and regulary upgrade ourself to new specifications.




We have well trained quality control personnel working round the clock to ensure no room for compromise on quality standards.




Our best in class systems enable us complete trace-ability for all transactions.
ABOUT RAJ FISHMEAL AND OIL COMPANY
We are the leading steam dried fishmeal and centrifuged fish oil producing company, situated in west coast of Karnataka, India (previously Coronet Fishmeal and Oil Company). We feel proud to state that we are the pioneers and largest producers and exporters of fishmeal and oil in the West Coast since 1967. Our production capacity is 160 tons of fishmeal and about 80 tons of fish oil per day. We also have a well-equipped nutrition laboratory and all necessary amenities to ensure best quality production.
West Coast of India is bestowed with vast resources of pelagic fishes, mainly Mackerel and Sardines. Fishing season in West Coast is from August to June, for about 10 months in a year. Raj Fishmeal and Oil Company, Malpe is aimed to efficiently utilize the maximum extent of catches of Sardines in the West Coast. Situated barely a kilometre from the sea, Raj Fishmeal and Oil Company gets the fresh supply of fish, requiring minimum transportation.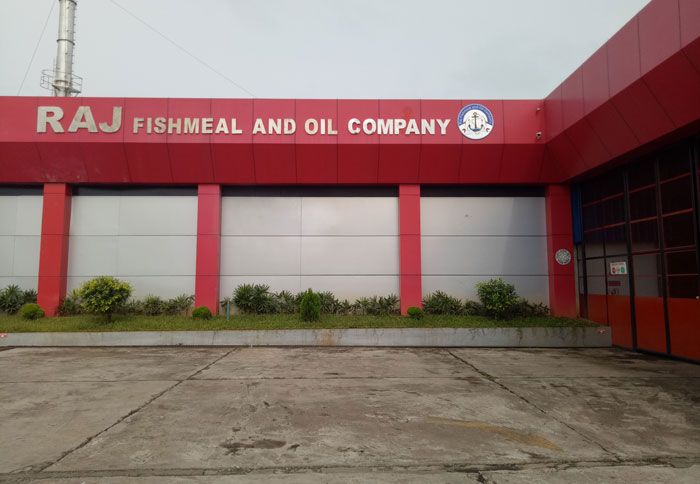 Coronet fishmeal and oil company, Malpe was inaugurated on 26-12-1967 by the Chief Minister of Karnataka, Late S. Nijalingappa. It was renamed as Raj Fishmeal and Oil Company, in 1987 and now managed by Mr. Pramod Madhwaraj, younger son of Late M. Madwaraj, Ex. M.L.A., Udupi Constituency.